HELLO - Design Enthousiast - thanks that you chose
to check out our Highly FOLLOW Worthy Blog today,
Because with all the Competition going on we frequently get
somewhat worried about if you still enjoy discovering more of
our - Colorful Nature Inspired - and CARTOON - designs,
and that you
continue
to find them
good enough
to also actually buy,



So, it makes us really greateful that you actually keep on buying
Our Designs on a regular basis, like for example our Popular - BESTSELLING - Red Eyed Gaudi Frog Designs on products like Buttons & Magnets,
and on products like on our
(LIMITED TIME Discounted)
T-shirts
(and Tall Shirts)
Check them Out Today!!!
Don't Miss this Great Opportunity...!!!
(See Also In
Our Sports Collection)
T-shirts are amongst our



TOP 5
Most Popular Products
as you can see here in the




Right Side Bar -------------->>>>


Did You Already SMILE Today...?
I also wrote about this
SMILE-design
on my
Healthy Lifestyle Blog
writing about the practical side of the
Tennis Preformance Hat
to keep the SUN out of your eyes, In a blog post titled:
Having FUN Playing Tennis in the SUN
I originally created this Cartoon Design for getting attention on a
Tennis club Message board


(as you can read more about
in a blog post titled: Specially Designed Tennis Ware
to Add To your Sports Wardrobe)

and,
We Now Have Our Tennis Ball Cartoon Design
On a Tall Hanes T-shirt!
Besides the
Tennis Polo Shirt
we already introduced to you some time ago,
in our blog post about a
Fathers Day Gift Idea
, (
BTW
Thanks for
your Support
Sharing our link
with others, and for actually
Buying!!! :)
)
You could also read about this Tennis Polo Shirt
in our Blog Post about Tennis Ware
We now have this great design
also on
Tall T-Shirts.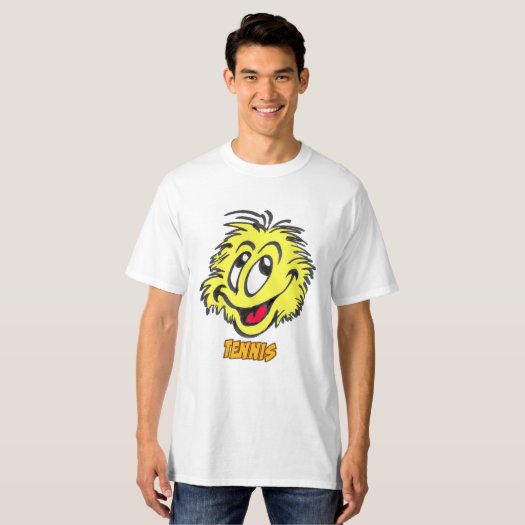 Men's Tall Hanes Tennis T-Shirt
by
EdelhertDesignStudio
More Tall Hanes T-Shirts:
See More Tall
Hanes T-Shirts
See Many More T-Shirts:

MORE T-Shirts!
This Design Is Also
On a Keychain!!!!

Tennis Ball Cartoon Circle Keychain
by EdelhertDesignStudio
More Specially
Designed Tennis Ware:





Look At More Of Our
Specially Designed Tennis Ware!